A regular visitor to Reg Bond Reserve, Wendy had been looking for land in Viveash and was thrilled when she heard about our master planned community taking shape on the old Midland Brick site.
"I was looking for somewhere quiet, with lots of open space to walk my dog, Lucy. Being so close to the pathways along the Swan River and Reg Bond Reserve, Rivermark is the perfect location for me," Wendy said.
"We regularly make the trip down to Reg Bond, so being able to walk there in the morning and afternoons will be great," she added.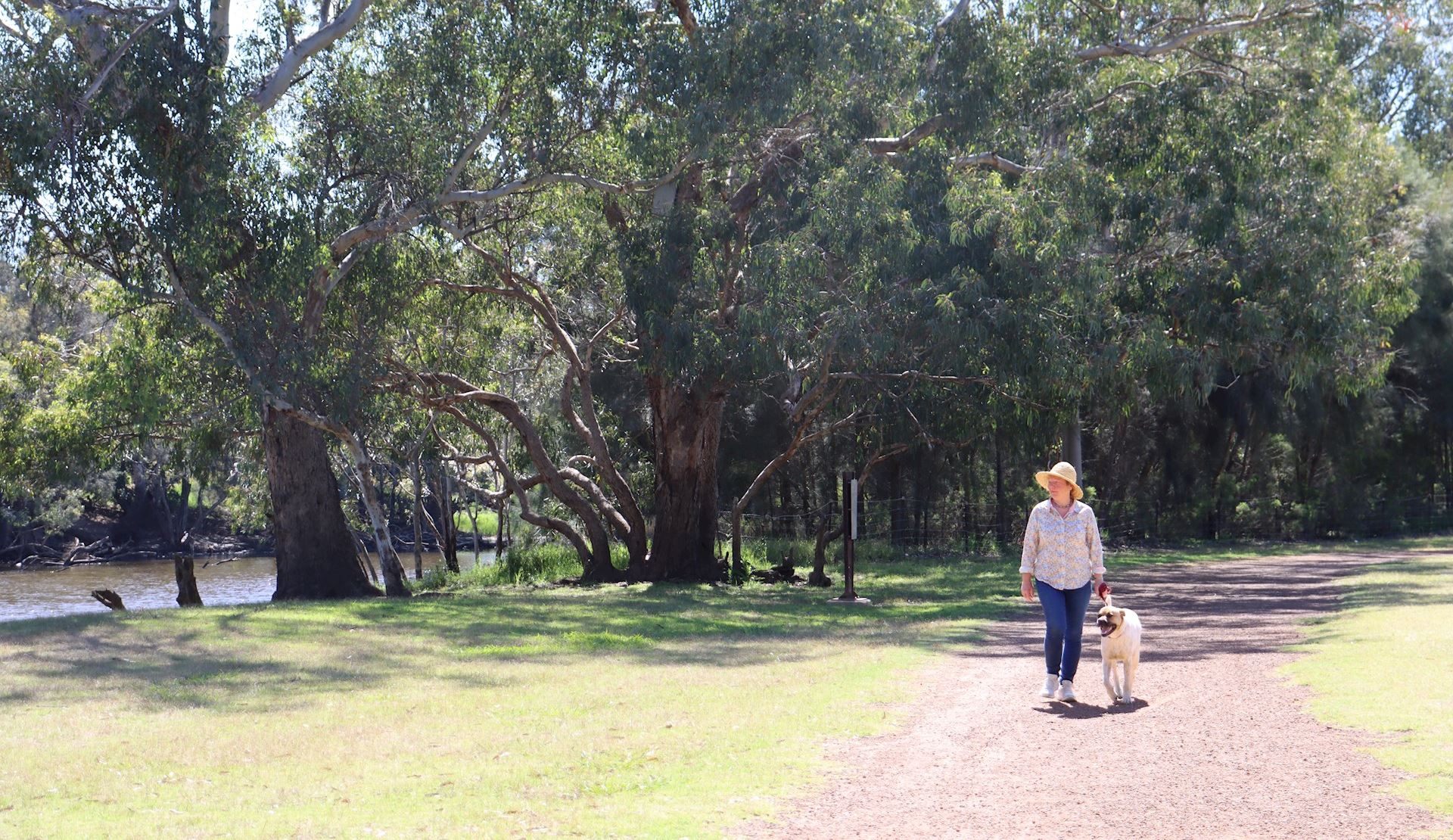 Wendy selected a large 604m2 lot with 15m frontage, as a large garden for Lucy to play in was a priority. She is taking her time to choose a builder who can deliver her vision of a smaller home with an option that allows for future extensions.
Sustainability is a large part of Rivermark's vision, with each home receiving fencing and waterwise front landscaping. Homeowners can also choose one of four other incentives.  
"I chose the rear landscaping incentive as the garden is an important part of my new home, it was good value and will be easy to implement at the end of my home build," she said.
Wendy also plans to incorporate double glazing into her new home and is even considering purchasing an e-scooter to reduce her impact on the environment.
"The sales process with the team at Rivermark was great. They have a genuine desire to help you. When I have contacted them with questions, they have always been very patient and willing to help."
We look forward to following Wendy's home building journey and welcoming her to the Rivermark community.