Your home by the river
Rivermark is a master planned community that will deliver over 650 homes. Nestled in a quiet pocket by the river Rivermark pays respect to the uniqueness of this site and its natural landscape, with the aim to achieve best practice in urban design and sustainability.
To do this, the Rivermark team have worked closely with some of Western Australia's leading project design minds, including Urban Designers, Landscape Architects, Traditional Owners and local Historians and Artists.
The result of this genuine collaboration showcases a landscape led approach that focuses on retaining trees and enhancing the native flora, while using material elements that celebrate the industrial heritage of the Midland Brickworks.
Rivermark breathes new life into a richly historic place. Here residents will be proud to create their own stories from the same red earth that helped build Perth.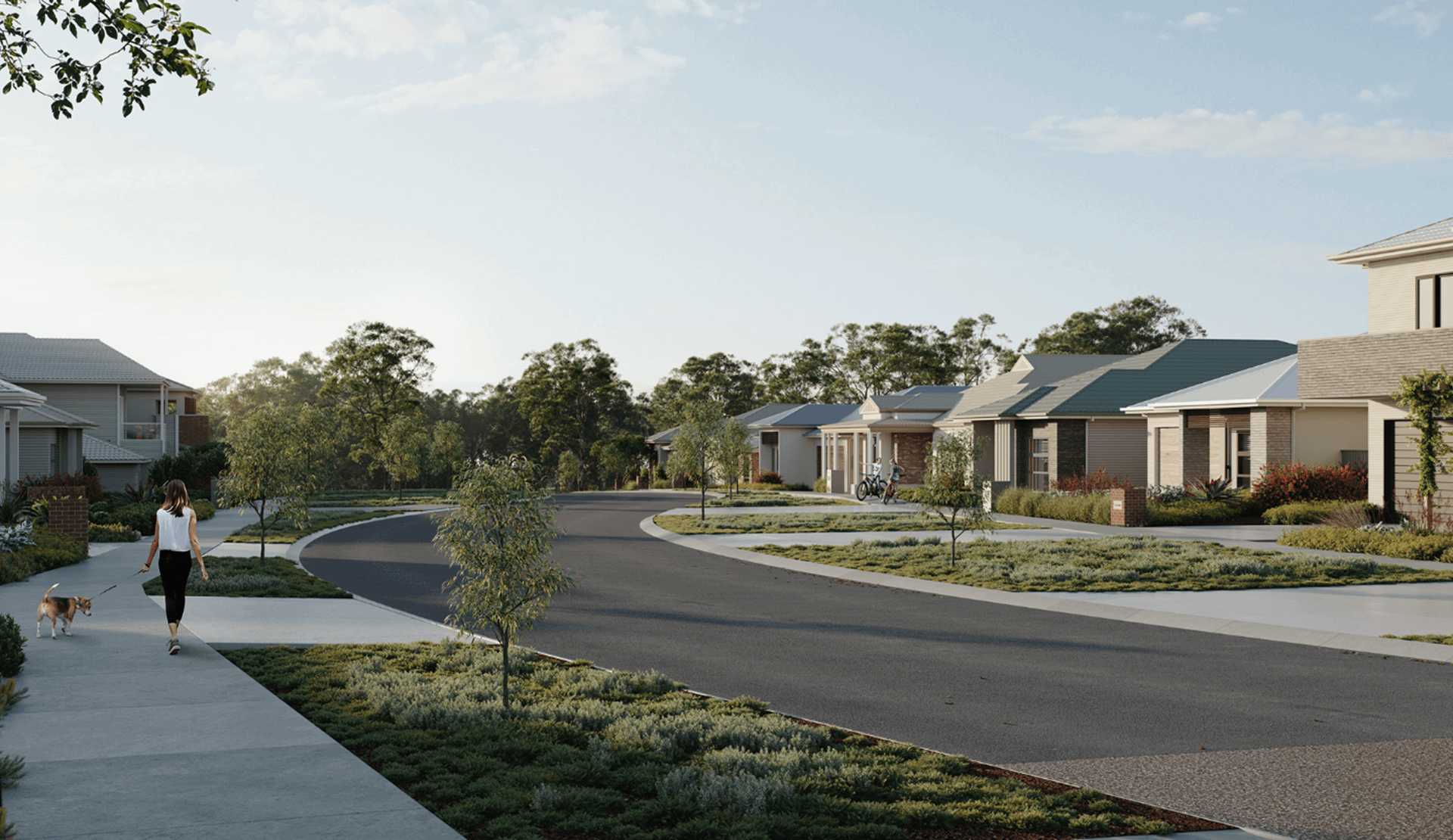 Rivermark
The Vision
Connected Living

Connected with the wider community via a 5.5km network of immediate riverside trails, leading all the way from the Swan River foreshore reserve to Perth's CBD. Follow the river's edge to reach Reg Bond Reserve, Ray Marshall Park and Woodbridge Riverside Park and adventure playground.

Play by the river

Offering one of the best spots on the Swan, Rivermark's foreshore will be a place for everyone to enjoy. The perfect destination for kayaking, fishing and water sports, close to numerous local sporting fields and facilities including Midland Sports Complex, and completely surrounded by nature.

Public Foreshore

With approximately 1km of river and parkland frontage, the Rivermark foreshore provides intimate views of the winding Swan River from an elevated vantage point, offering a range of spaces to sit back, relax or interact with neighbours.

Established Trees

Rivermark's landscape, streetscapes and parklands are framed by majestic gum trees. Along with providing shade and making the community feel established, they provide natural meeting places. For those reasons maximising tree retention is a key initiative of Rivermark's sustainable future.
A Master Planned Community
Rivermark is a carefully curated master planned community that will ultimately deliver more than 650 quality homes. Here, an active lifestyle is celebrated through open green spaces, tree-lined streets, riverside walking trails and spacious lots for your dream home.